Welcome to another installment of what has turned into an annual RWMC holiday series!
Not Even A Mouse
Myron's novella marks my fifth holiday-themed story, and I'm thrilled with the responses so far! I hope everyone enjoys learning more about Myron and his Mouse.
5-Star Reviews
What a sweet story this is. It gave me the feels and made me fall even more in love with the Rebel Wayfarers. ~ Rosa S.
Mouse is the perfect counter foil for the deep and serious Myron. ~ Manda M.
This is a love story about two lonely people who find the courage to reach out for completeness in each other. ~ Melanie H.
This story is full of love, loyalty, honesty, acceptance, and family. Family doesn't always have to be about blood. Sometimes its the people you surround yourself around. ~ Tracey H.
Pre-order your copy today!
Amazon ✺ Nook ✺ Kobo ✺ iBooks ✺ Google Play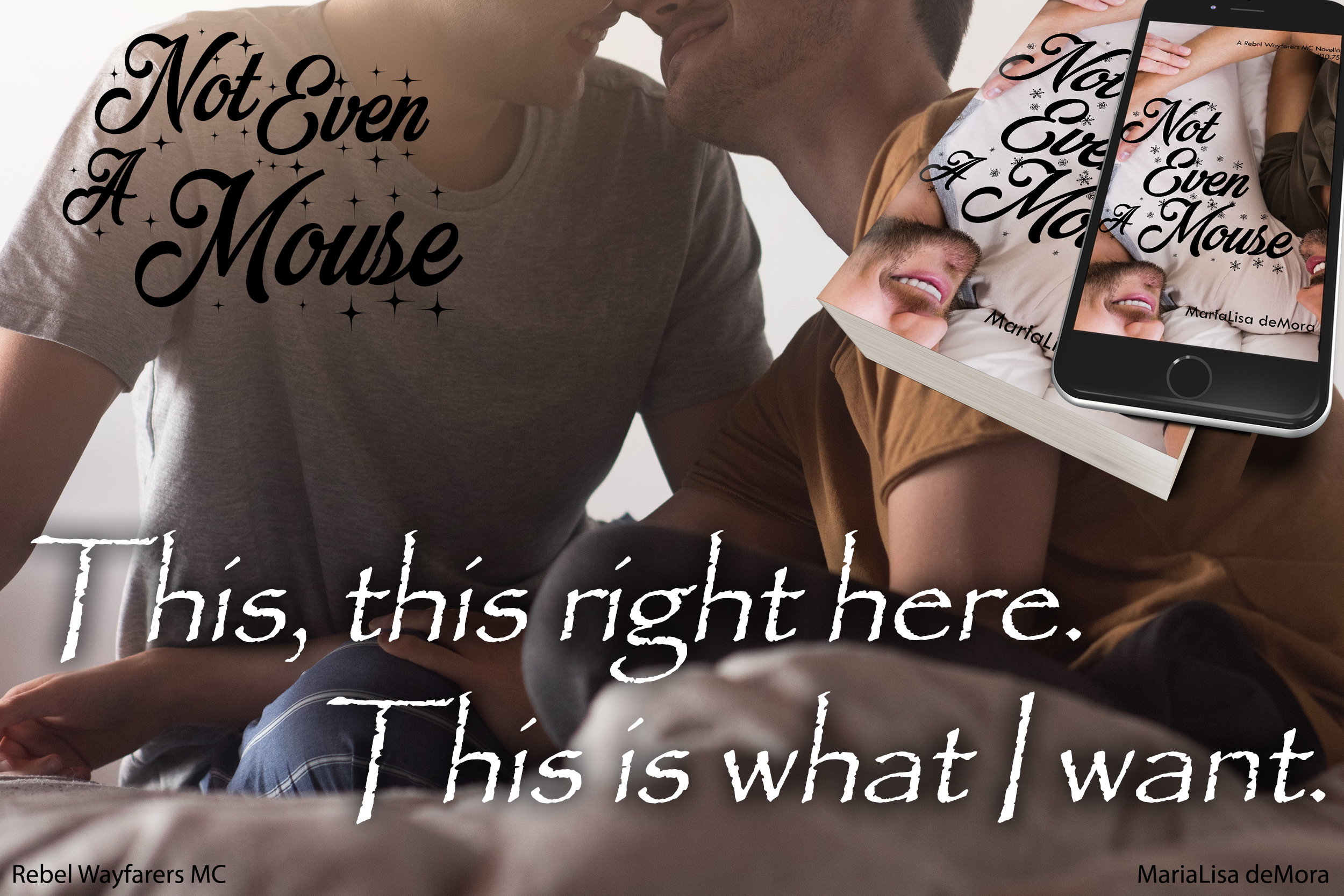 Other holiday stories in the Rebel Wayfarers MC series:
A Sweet & Merry Christmas, 1.5
Harddrive Holidays, 7.5
Secret Santa, 9.5
Gunny's Pups, 10.25