Newest Release:
Alace Sweets
A dark romantic thriller, this standalone book is not a light read. Filled with edge-of-your-seat suspense, this intense story commands the reader's attention as it drives towards the explosive ending. Alace Sweets is a vigilante serial killer, with everything that implies and is sure to trip all your triggers. Be ready.
Books Series
World building at its finest, deMora's talents shine as she creates realistic conflicts and spins genuine heros to populate her pages.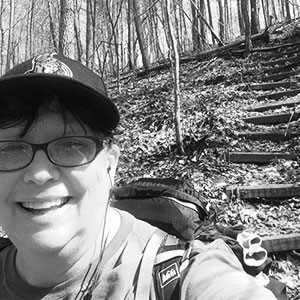 Meet MariaLisa deMora
Raised in the south, MariaLisa learned about the magic of books at an early age. Every summer, with the help of a gracious librarian who did not believe in age-restricted stacks, she would spend hours in the local library, devouring books of every genre. Self-described as a book-a-holic, she says, "I always loved to read, then I discovered writing, and I adored that, too. For reading…if nothing else is available, I've been known to read the back of the cereal box." She still reads voraciously, and always has a few books going in paperback, hardback,
or on devices.
Supporting veteran-based charity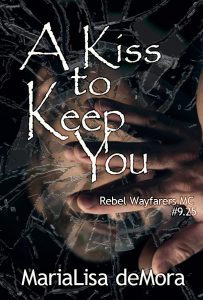 Year-long veteran-based charity initiative, donating half of all first year royalties from A Kiss to Keep You
The spoken word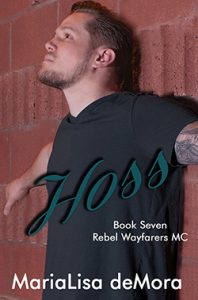 'What They Say,' deMora's poetry from Hoss, Rebel Wayfarers MC #7, showcased in spoken word video.
Recent Blog Posts
Travel the world this June to read a love story! Two years ago Lila Rose and I worked together to pull my Rebel Wayfarers MC into the world of her Hawks, Caroline Springs. We featured not only Mason, but also a little-known RWMC character, Gypsy, and the ending of that book had him leaving Australia to come back to the United States. But he didn't come alone! Kelsey, a character [...]
Now live, a dark romantic thriller! After delving into the mind of a serial killer, I couldn't wait to share her story with all of you. A dark romantic thriller, this book is not a light read. Filled with edge-of-your-seat suspense, this intense story commands the reader's attention as it drives towards the explosive ending. Alace Sweets is a vigilante serial killer, with everything that implies and is sure to [...]
Welcome to another installment of what has turned into an annual RWMC holiday series! Not Even A Mouse Myron's novella marks my fifth holiday-themed story, and I'm thrilled with the responses so far! I hope everyone enjoys learning more about Myron and his Mouse. 5-Star Reviews What a sweet story this is. It gave me the feels and made me fall even more in love with the Rebel Wayfarers. ~ [...]