Newest Release:
With My Whole Heart
With My Whole Heart  is a complicated story about family.
Jaime's a young, single mother who is trying to make ends meet, feeling like she's always waging an uphill battle to make sure she and her son are housed, fed, and healthy. Connor's designed his life to stay too busy for relationships.
How complicated is it?
Books Series
World building at its finest, deMora's talents shine as she creates realistic conflicts and spins genuine heros to populate her pages.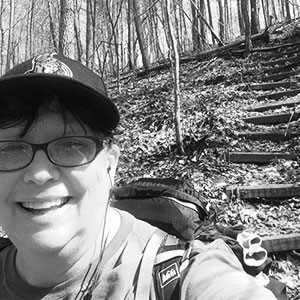 Meet MariaLisa deMora
Raised in the south, MariaLisa learned about the magic of books at an early age. Every summer, with the help of a gracious librarian who did not believe in age-restricted stacks, she would spend hours in the local library, devouring books of every genre. Self-described as a book-a-holic, she says, "I always loved to read, then I discovered writing, and I adored that, too. For reading…if nothing else is available, I've been known to read the back of the cereal box." She still reads voraciously, and always has a few books going in paperback, hardback,
or on devices.
Supporting veteran-based charity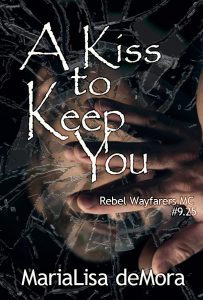 Year-long veteran-based charity initiative, donating half of all first year royalties from A Kiss to Keep You
The spoken word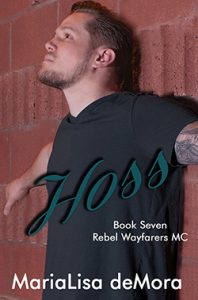 'What They Say,' deMora's poetry from Hoss, Rebel Wayfarers MC #7, showcased in spoken word video.
Recent Blog Posts
Announcing the relaunch of MLdeMora.com Designed with the reader in mind! An improved design with simple navigation will make it easy for you to find out more about your favorite series, track upcoming appearances, read all about new book announcements, and explore additional material such as recipes, song lyrics, musical playlists, and more. Combining elegance and functionality Once I realized I had outgrown my old website, I approached the idea [...]
Gun Totin' Annie Sept. 18, Pre-order available now: Amazon: http://getBook.at/GunTotinAnnie Nook: http://bit.ly/BnN-GunTotinAnnie iBooks: http://bit.ly/GunTotinAnnie-iTunes Kobo: http://bit.ly/Kobo-GunTotinAnnie Annie lived for her sisters in the club, but she was closest to Coates. They had founded the riding club together, and the women looked after each other. Always. In the search for even greater stability for their sisters, things had gone sideways and Annie had to scramble to find her center when Coates [...]
Gunny's Pups Pre-order Amazon: http://getBook.at/GunnysPups Nook: http://bit.ly/BnN-GunnysPups iBooks: http://bit.ly/GunnysPups-iTunes Kobo: http://bit.ly/Kobo-GunnysPups   Gunny and Sharon have been through a lot together, coming out stronger in the end. Fate throws them a bone, so to speak, in a mastiff by the name of Tank.   Adopting a dog means taking on all that animal's troubles, large or small. When the dog in question stands nearly three-feet at the shoulder and weighs [...]