New release coming in popular series!
Mayhan Bucklers MC
Learning how to navigate life while war still echoes inside you isn't easy, but with solid brothers at your back anything is possible.
Books Series
World building at its finest, deMora's talents shine as she creates realistic conflicts and spins genuine heros to populate her pages.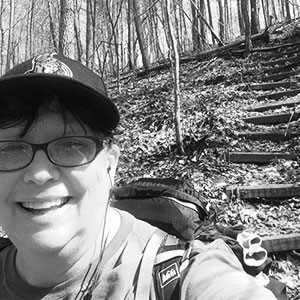 Meet MariaLisa deMora
Raised in the south, Wall Street Journal & USA TODAY bestselling author MariaLisa learned about the magic of books at an early age. Every summer, with the help of a gracious librarian who did not believe in age-restricted stacks, she would spend hours in the local library, devouring books of every genre. Self-described as a book-a-holic, she says, "I always loved to read, then I discovered writing, and I adored that, too. For reading…if nothing else is available, I've been known to read the back of the cereal box." She still reads voraciously, and always has a few books going in paperback, hardback,
or on devices.
In many of the books I write, the story can touch on topics that are important and relevant to today's society, and echo challenges we might be encountering within our own lives. Visit my Empower Yourself page for links to the information I researched for the story, so folks invested in the subject matter can cultivate greater knowledge. Not intended as a "be all, end all" source of information, these curated links should be looked at as more of a jumping-off point. Go forth and conquer!
Recent Blog Posts
Here it is! Isn't this image from Eric McKinney of 6:12 Photography amazing! Fun fact, Enrico Ravenna, the model, is my real-life celebrity crush! The man has the most perfect eyebrows, and his face is just... So, when I saw this photo in a gallery of available images, I snapped that puppy up! I hope you like it even half as much as I do! ~ML Tarnished Lies and Dead [...]
Where are books by MariaLisa deMora available? In a variety of places! Amazon - Paperback, eBook, Audiobook Apple - eBooks Audible - Audiobooks Audiobooks Now - Audiobooks Barnes & Noble - Paperback, eBook Booktopia (AU) - Paperback, eBook, Audiobook Chirp - Audiobooks Google Play - eBooks, Audiobooks Kobo - eBooks, Audiobooks Nook Audiobook - Audiobooks Walmart - Paperback Don't see  your favorite? Let MLdM know.
NOW LIVE *~* In Search of Solace A Rebel Wayfarers MC crossover Amazon: getbook.at/InSearchofSolace iBooks: http://mldemora.me/iBooks-ISOS Google Play: http://mldemora.me/GP-ISOS Kobo: http://mldemora.me/Kobo-ISOS Nook: https://mldemora.me/Nook-ISOS Universal link: https://books2read.com/insearchofsolace From Wall Street Journal & USA Today bestselling author MariaLisa deMora comes a story about wild desperation and an unexpected love. Early readers are in love with In Search of Solace! I laughed, I shed tears, I had a big wtf much like Bane and [...]