Newest Release:
Treading the Traitor's Path: Out Bad
Journey with us to the backwaters of southern Louisiana and meet up with Po'Boy and the rest of the members of the motorcycle clubs from deMora's Neither This, Nor That MC series. Follow along as we walk beside him, learning all the secrets that have molded him into the man he's become.
Books Series
World building at its finest, deMora's talents shine as she creates realistic conflicts and spins genuine heros to populate her pages.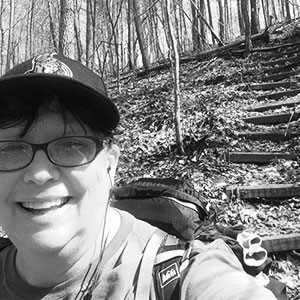 Meet MariaLisa deMora
Raised in the south, MariaLisa learned about the magic of books at an early age. Every summer, with the help of a gracious librarian who did not believe in age-restricted stacks, she would spend hours in the local library, devouring books of every genre. Self-described as a book-a-holic, she says, "I always loved to read, then I discovered writing, and I adored that, too. For reading…if nothing else is available, I've been known to read the back of the cereal box." She still reads voraciously, and always has a few books going in paperback, hardback,
or on devices.
Supporting veteran-based charity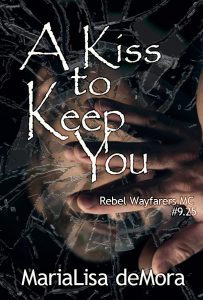 Year-long veteran-based charity initiative, donating half of all first year royalties from A Kiss to Keep You
The spoken word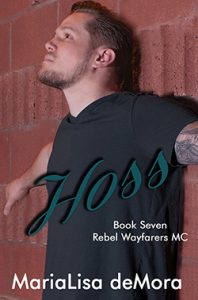 'What They Say,' deMora's poetry from Hoss, Rebel Wayfarers MC #7, showcased in spoken word video.
Recent Blog Posts
We are THREE WEEKS from Fury's release, and if you're a blogger there's still time to sign up for the blitz. As this is book #11 in my Rebel Wayfarers MC series, ARCs are limited to those who have reviewed the series previously. Blitz and reviews managed by MJ's Book Blog and Reviews Link to sign up form: https://goo.gl/forms/lnwQTxZ0WiULOvi52 Thank you so much for your support, and I'm loving [...]
★*✺*★ LIVE - Gun Totin' Annie - ★*✺*★ Amazon: http://getBook.at/GunTotinAnnie Nook: http://bit.ly/BnN-GunTotinAnnie iBooks: http://bit.ly/GunTotinAnnie-iTunes Kobo: http://bit.ly/Kobo-GunTotinAnnie Annie lived for her sisters in the club, but she was closest to Coates. They had founded the riding club together, and the women looked after each other. Always. In the search for even greater stability for their sisters, things had gone sideways and Annie had to scramble to find her center when Coates [...]
✺*★✧✸ NOW LIVE ✸✧★*✺ Treading the Traitor's Path: Out Bad Neither This, Nor That book #2 Amazon: http://getBook.at/OutBad iBooks: http://bit.ly/NTNT-OutBad-itunes BnN: http://bit.ly/BnN-OutBad Kobo: http://bit.ly/OutBad-Kobo Photography, Wander Aguiar - www.wanderaguiar.com/ Model, James Clippinger - www.instagram.com/jamesclippinger/ Artist, Debera Kuntz​ Fate is a fickle mistress. No matter a man's desires, she tends to give with one hand, and take with the other. Good or bad, it doesn't matter to her, as long as [...]