Most Recent Releases:
Three New Titles
With the addition of Shelter My Heart, Trapped by Fate on Reckless Roads, and Thunderstruck in the Neither This Nor That MC series over the past few months, this collection of stories is beginning to close in on the end. There are two additional planned books in this series scheduled to come your way in 2019.
Books Series
World building at its finest, deMora's talents shine as she creates realistic conflicts and spins genuine heros to populate her pages.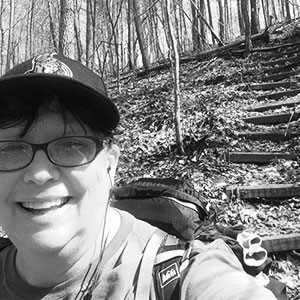 Meet MariaLisa deMora
Raised in the south, MariaLisa learned about the magic of books at an early age. Every summer, with the help of a gracious librarian who did not believe in age-restricted stacks, she would spend hours in the local library, devouring books of every genre. Self-described as a book-a-holic, she says, "I always loved to read, then I discovered writing, and I adored that, too. For reading…if nothing else is available, I've been known to read the back of the cereal box." She still reads voraciously, and always has a few books going in paperback, hardback,
or on devices.
In many of the books I write, the story can touch on topics that are important and relevant to today's society, and echo challenges we might be encountering within our own lives. Visit my Empower Yourself page for links to the information I researched for the story, so folks invested in the subject matter can cultivate greater knowledge. Not intended as a "be all, end all" source of information, these curated links should be looked at as more of a jumping-off point. Go forth and conquer!
Supporting veteran-based charity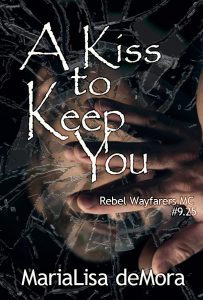 Year-long veteran-based charity initiative, donating half of all first year royalties from A Kiss to Keep You
The spoken word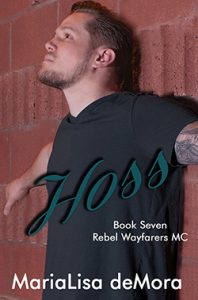 'What They Say,' deMora's poetry from Hoss, Rebel Wayfarers MC #7, showcased in spoken word video.
Recent Blog Posts
Now LIVE! Are you ready for Retro? Neither This Nor That MC series book #4: Trapped by Fate on Reckless Roads: books2read.com/RecklessRoads I field a lot of questions about the somewhat awkward series title for these books, with folks wanting to understand just why NTNT exists as it does. There's no real reason, per se, more an absence of anything better to call it. Maybe it would be easier if [...]
Say hello to the book that wouldn't fit. Shelter My Heart is a longish novella that is focused on the dynamics of our favorite trio of Lewis, Ty, and Crissy, impacted by the uncertainty of two newly-out rogues. As part of this writer gig, I've learned that when a character raises their hand in mid-sentence, so to speak, it's the perfect time to listen. In only five days Lewis, Po'Boy [...]
Cassie, RWMC #12 Now live! Amazon: https://getbook.at/Cassie BnN: http://bit.ly/BnN-Cassie iBooks: http://bit.ly/Cassie-iTunes Kobo: http://bit.ly/Kobo-Cassie Google Play: http://bit.ly/GooglePlay-Cassie BookBub TBR: http://bit.ly/BB-Cassie Goodreads TBR: http://bit.ly/GR-Cassie After losing the woman he believed his one and only, will a man like Hoss take a second chance on true love? Final full-length book in the Rebel Wayfarers MC saga. #MariaLisadeMora #RebelWayfarersMC #RWMC #TeamCassie #Teamhoss #LoveCassie #finalbook #howcanitbeover #neversaynever ACKNOWLEDGMENTS How do you thank everyone involved [...]