New release in popular series!
Tangled Threats on the Nomad Highway
Einstein's story has been a long time in the making, and I guarantee you that he doesn't disappoint. ~ML
Books Series
World building at its finest, deMora's talents shine as she creates realistic conflicts and spins genuine heros to populate her pages.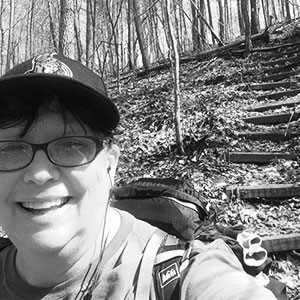 Meet MariaLisa deMora
Raised in the south, Wall Street Journal & USA TODAY bestselling author MariaLisa learned about the magic of books at an early age. Every summer, with the help of a gracious librarian who did not believe in age-restricted stacks, she would spend hours in the local library, devouring books of every genre. Self-described as a book-a-holic, she says, "I always loved to read, then I discovered writing, and I adored that, too. For reading…if nothing else is available, I've been known to read the back of the cereal box." She still reads voraciously, and always has a few books going in paperback, hardback,
or on devices.
In many of the books I write, the story can touch on topics that are important and relevant to today's society, and echo challenges we might be encountering within our own lives. Visit my Empower Yourself page for links to the information I researched for the story, so folks invested in the subject matter can cultivate greater knowledge. Not intended as a "be all, end all" source of information, these curated links should be looked at as more of a jumping-off point. Go forth and conquer!
Recent Blog Posts
Einstein's story is LIVE! In January 2019 we left Einstein standing in his living room, bad guy within reach. In February 2021, we rescued him from a terrible situation. And now, in June 2021, we'll finally get to hear his story, as told by Einstein. Tangled Threats on the Nomad Highway I cannot wait for readers to pick up and love this slow-burn romance between Einstein and Marian, bringing two [...]
Here it is! Isn't this image from Eric McKinney of 6:12 Photography amazing! Fun fact, Enrico Ravenna, the model, is my real-life celebrity crush! The man has the most perfect eyebrows, and his face is just... So, when I saw this photo in a gallery of available images, I snapped that puppy up! I hope you like it even half as much as I do! ~ML Tarnished Lies and Dead [...]
Where are books by MariaLisa deMora available? In a variety of places! Amazon - Paperback, eBook, Audiobook Apple - eBooks Audible - Audiobooks Audiobooks Now - Audiobooks Barnes & Noble - Paperback, eBook Booktopia (AU) - Paperback, eBook, Audiobook Chirp - Audiobooks Google Play - eBooks, Audiobooks Kobo - eBooks, Audiobooks Nook Audiobook - Audiobooks Walmart - Paperback Don't see  your favorite? Let MLdM know.