Charitable Payout Update
December 12, 2017
Thank you! Your purchases of 'A Kiss to Keep You' have made it possible for me to give to a great charity: Lone Star Warriors Outdoors
When I first put together the idea for a year-long charity initiative and decided on 50% of all first year sales for this title, I had what I thought was a realistic goal of being able to donate $1,500. That would be enough to buy four, maybe five plane tickets for veterans to one of the LSWO events, and I was pretty excited about having that chance to pay it forwards.
You people have far outstripped my goal, and have put me on cloud nine.
Earlier this year I mailed a check to LSWO for $3,250, and in a couple of weeks (after book sales reporting finalizes) I'll send another one. Right now it looks to be around $600, and I plan on rounding that up so the charity will receive at least $4,000 total.
Thank you to everyone who purchased this book and made this possible. It feels good to be able to cut another check to this charity — but there is so much more needed to support our veterans.
They always need our faithful support, but most especially this time of year when spirits are low and ghosts hover close. Reach out to your community, find a charity effort and see how they recommend engaging. It might be volunteering at a local shelter or food bank, or another organization may need someone to man the crisis phones.
Find what's needed, and do what you can. Give your all. That's the most we can ask. That's what we asked of them, after all.
---
Charitable Payout Information
April 22, 2017
Thank you. Yes, you! It's because of you that I am able to make a nice-sized donation to Lone Star Warriors Outdoors.
If you remember, I'm donating 50% of all first-year royalties to this veteran-based charity. 'A Kiss to Keep You' released in November, and I've projected April's totals, so I trotted my happy ass to the bank this morning to snag a check for the first six months.
$3,250 <– I'm pretty geeked about that!
I'll mail the check and their copy of the book on Monday with a full heart, knowing the money will benefit those who have given so much to our country. This is my way of saying to all servicemen and women, retired, discharged, or currently enlisted: Thank you for your service.
---
NOVELLA SALES TO RAISE MONEY FOR CHARITY BENEFITING VETERANS
deMora announced Lone Star Warriors Outdoors (LSWO) selected for yearlong donation efforts.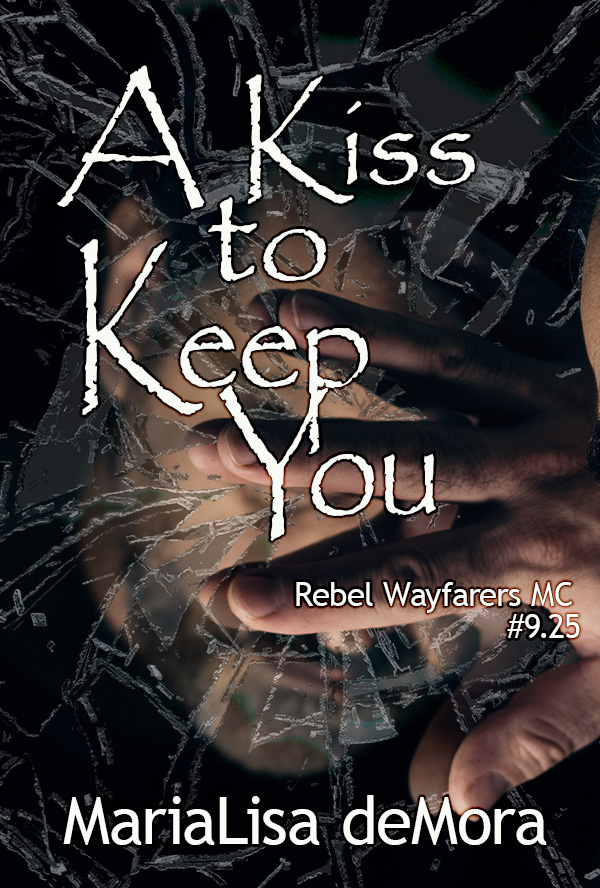 Author MariaLisa deMora announced the start of a yearlong literary charity effort today. With the help of book bloggers and related social media she intends to raise money to help support the Lone Star Warriors Outdoors nonprofit organization in their efforts to assist combat wounded military veterans.
"Research for a number of my fictional characters led me to interview military veterans from all walks of life. So many of these warriors are struggling with Traumatic Brain Injury (TBI), and Post Traumatic Stress Disorder (PTSD), in addition to devastating physical injuries received while serving our country, most with minimal support as they do so," Ms. deMora continued. "I want to give back in a way that will make an impact at the local level. Lone Star Warriors Outdoors is focused on reconnecting individuals who were injured serving our country with things they once loved: outdoors and hunting. There is an additional benefit to bringing the warriors together for an organized excursion, because they are provided with a priceless opportunity to bond with men who share their service experiences. My family has a strong military history. All his life, my father remained friends with men he'd served alongside during his 22-years in the Air Force. I also saw the instant kinship he would find with virtually any serviceman he encountered. There is a soul-deep camaraderie between men like that, and Lone Star Warriors Outdoors (LSWO) recognizes and provides an environment where that connection can thrive."
Ms. deMora began her self-published writing career in 2014 with the release of "Mica," book #1 in her Rebel Wayfarers MC (RWMC) series. Followed quickly by another several books, this saga has inspired a spinoff series, as well as several short stories and novellas. Her novella, "A Kiss to Keep You," will be the foundation of royalty-earning efforts on behalf of LSWO. With a story centered on the struggles of a combat vet returning from overseas, the book is a natural fit for this charitable campaign.
"I'm an advocate for paying success forward. Or sideways. Or backwards. It's important to me to ensure the gifts I've been given are shared, in whatever fashion. During February 2016, all royalties earned from sales of 'Jase,' book #4 in the RWMC series went to support Puck Cancer, a charity that provides assistance to families dealing with cancer diagnosis. That effort was very successful, and I'd like to build on what I learned," deMora said. "The tie-in for that book was that the main character was a hockey player, which made an easy bridge from the book world to the real one in order to help Puck Cancer. For this one, the hero is a wounded veteran attempting to pick up the pieces of his life back home."
For the period of one year, half of all earnings from sales of "A Kiss to Keep You" will be donated to Lone Star Warriors Outdoors, a tax exempt 501(c)(3) charitable organization located in Tyler, Texas, near deMora's hometown.
"Moderately priced, 'A Kiss to Keep You,' is on the long end of the novella literary form, both things that readers enjoy. The story's sweet happily-ever-after ending should be a hit for readers, too," deMora continued. "Once I had the idea, I sat down and did the math, and saw I could swing it to donate half of all earnings for this book to the charity for at least a year. I'm so glad that Lone Star Warriors Outdoors will benefit from this project. It's a great cause."
Starting November 21, 2016, "A Kiss to Keep You" will be sold on all popular book retail platforms including Amazon, Barnes & Noble, iBooks, Kobo, and Scribd. $2.99 per electronic copy, $12.99 for paperback. Read more about the story at deMora's website, www.mldemora.com.
---
MariaLisa deMora is a best-selling author of eleven contemporary fiction and romance novels in three series. Her books and stories have topped numerous categories at Amazon, and one short story has been listed in the top-100 of its category for more than a year.
Lone Star Warriors Outdoors mission is to say "Thank You" to our Nation's combat Wounded and Injured Warriors who have sacrificed mind and body in the fight on terrorism by providing a fun and relaxing atmosphere while introducing or reconnecting and teaching the American tradition of hunting, fishing and other outdoor activities. Second to provide a time of mental healing or therapy by allowing Wounded Warriors to meet others that have been in the same situation, allowing each to talk about issues that only they understand.
Learn more about LSWO charity at www.lonestarwarriorsoutdoors.com