Here it is, the cover for Gunny, Rebel Wayfarers MC book #5. Due out June 29, this was a bit of a surprise book, because for me, the characters tend to drive the bus. I've already gotten messages this morning asking about the timing of Jase and Gunny. First things first, cover – look at it, isn't it just scrumptious?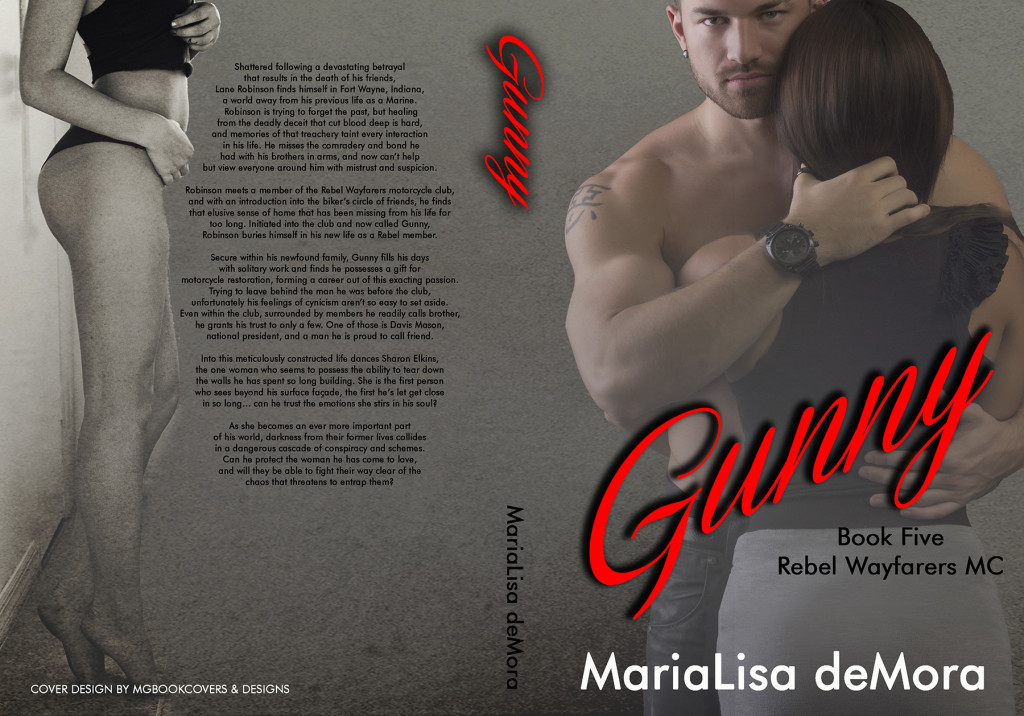 I was busily writing away on Jase, when this rogue character came out of nowhere and took over. He tried so hard to smother the story that over Christmas, I spent nearly two weeks ripping almost all of him out of that book. I only accomplished this because I promised him his own book. So, in my mind, I plunked it firmly in 2016, because I had planned for Jase in May, and Mason in November.
Well, these characters often have their own agenda, and Lane Robinson, our Gunny, is no exception. It got to the point where I would write on Jase in the evenings after work, sometimes until midnight. Then Gunny would have me up and out of bed by 5:30 or so and I'd spend an hour or so each morning with him.
What does that mean for you, the reader? It means lots of Rebel Wayfarers MC books in the near future! Remember back up there when I said I'd planned on two books this year? Yeah, nope. We'll have four by the end of 2015. Honest! Would I try and joke about these men?
So here's the publishing schedule for the books this year:
Jase, book #4 – May 4
Gunny, book #5 – June 29
Mason, book #6 – October 19
Hoss, book #7 – November 23
That means, this fall, we'll again have a cover reveal, then a cover reveal, followed by two releases! Crazy, yeah? So enjoy the cover above, it's a combination of the phenomenal work of Sara Eirew, photographer of the main image, Mandy Hollis, photographer of the back cover image, and Melissa Gill, graphic artist who put it all together.
Thanks for reading and loving these characters as much as I do. Every single day you make my life better.
Muuwah! <3
~ML