As I work to get Bear's story ready for the editor (waving at Kayla), doing my first-pass run through in preparation for the December 1 release date, I find I've fallen even more in love with the characters than when I first captured their words and emotions on the page.
Rob Crew (Bear) is so torn, but longs for the possibilities he sees in Eddie. And our girl Eddie, well, she's conflicted because her past makes her wary of men, even men like Bear. Circling and weaving, their story turns in on itself, taking us on unexpected paths.
One of the characters I love best is Eddie's best friend, Willa, who is funny and irreverent, unintimidated by the men she finds surrounding her friend. Even when she should be! Here's a sample of her dialog, she cracks me up!
"He's a nice guy, I can just tell from here. Nice guy. They're both nice. Nice boys. Hmmm." She laughed. "Pretty boys, nice boys. Legs around your neck boys," she sang, slightly off-key, "Cocky boys, hard boys, eat them up yuummmm."

Laughing, Eddie asked, "Seriously? Was that the earthworm song? But you made it about fucking? Seriously, woman? That's a certain level of twisted I did not even know existed."

Still singing, Willa repeated, "Existed, twisted, assisted, and persisted. Resisted, insisted, eat them up yuummmm."
I also wanted to give you a teaser pic, so here you go. Gawd, I love Bear!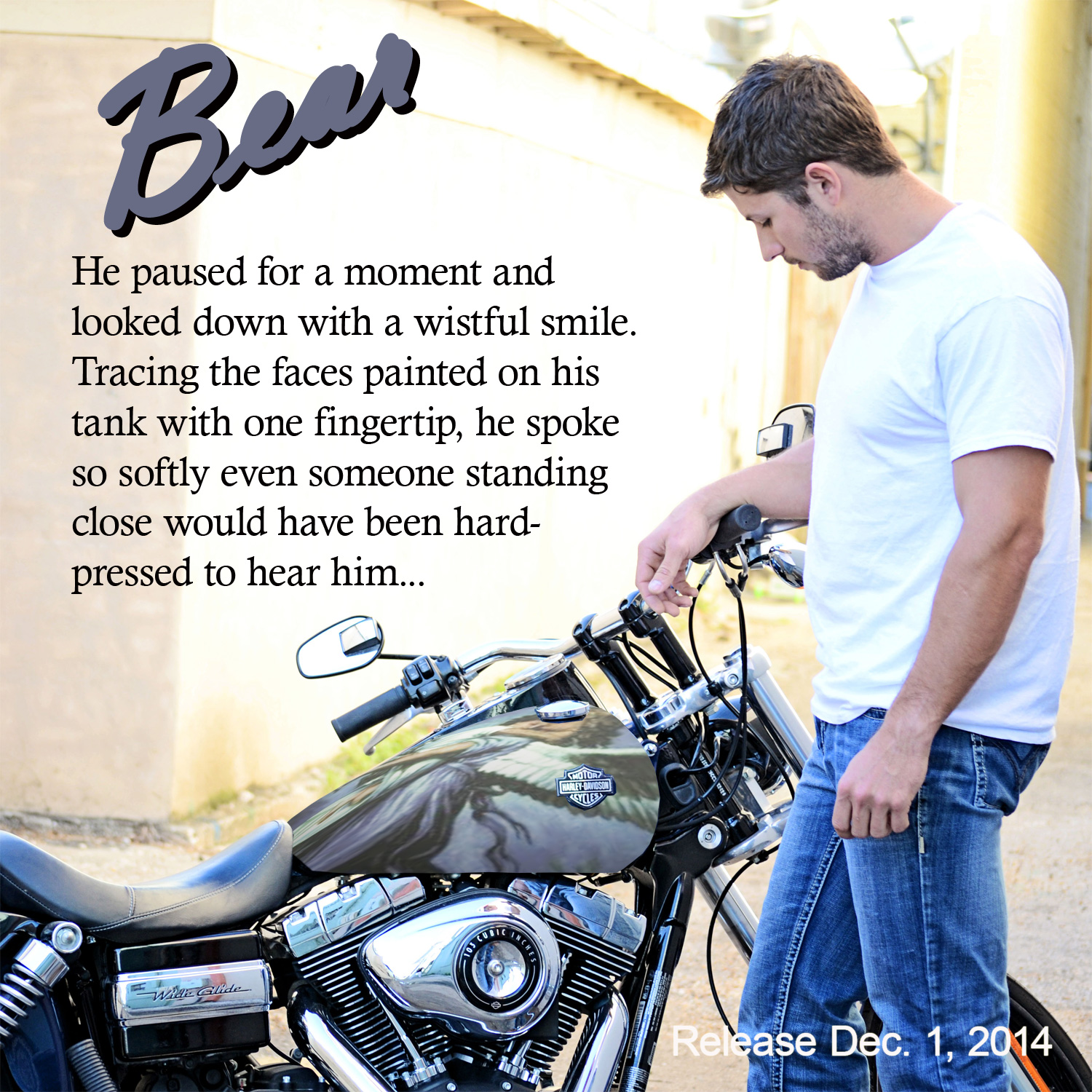 Thanks peoples, every single day you make my fucking life better!
~ML
Haven't read Mica or Slate yet? Here are buy links to Amazon (US):