Here we go, Mason will be live across the globe within just a few hours and I am on pins and needles waiting to hear from all of you. I hope I did right by  our favorite outlaw, pray I shaped his story into what it needed to be. You've seen the cover, shown above, and it's one of my absolute favorites, because to me Kyle Turley truly does embody my Mason.
Links:
Mason, Rebel Wayfarers MC #6
Book release: Sep 14
Amazon:
Amazon US
Amazon CA
Amazon UK
Amazon AU
If you haven't had a chance to read the acknowledgments in Mason yet, you should. The story of how I came to the cover alone is wonderful.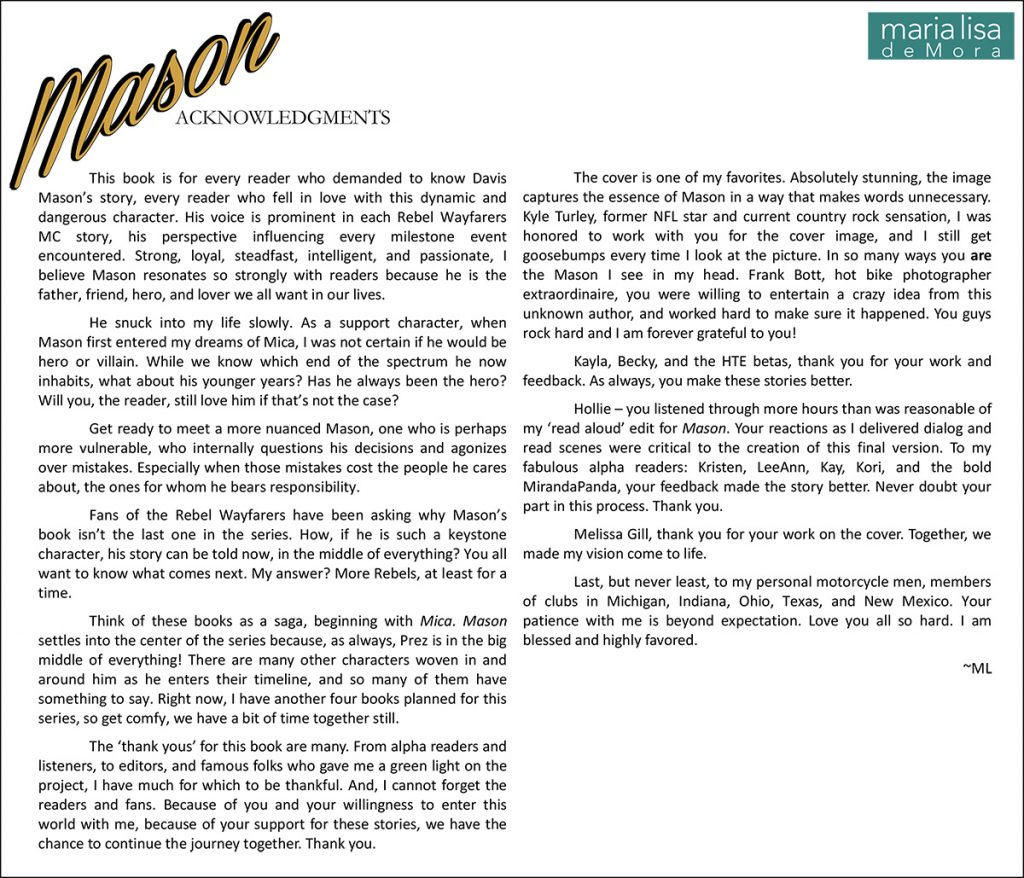 Monday, Sept. 14, also marks the kick off of the blog blitz and review tour. There's a $25 Amazon gift card up for grabs, so you should hit up one of the blogs and get your entry on!
Here is the list of blogs and schedule for their posts. There are a couple of them that have personal surprises for you from our Rebels, including one phenomenal character interview with Mason, Gunny, Jase, Bear, Tugboat, and Slate. Loved that one!
Keep me updated, yeah?