Announcing the relaunch of MLdeMora.com
Designed with the reader in mind!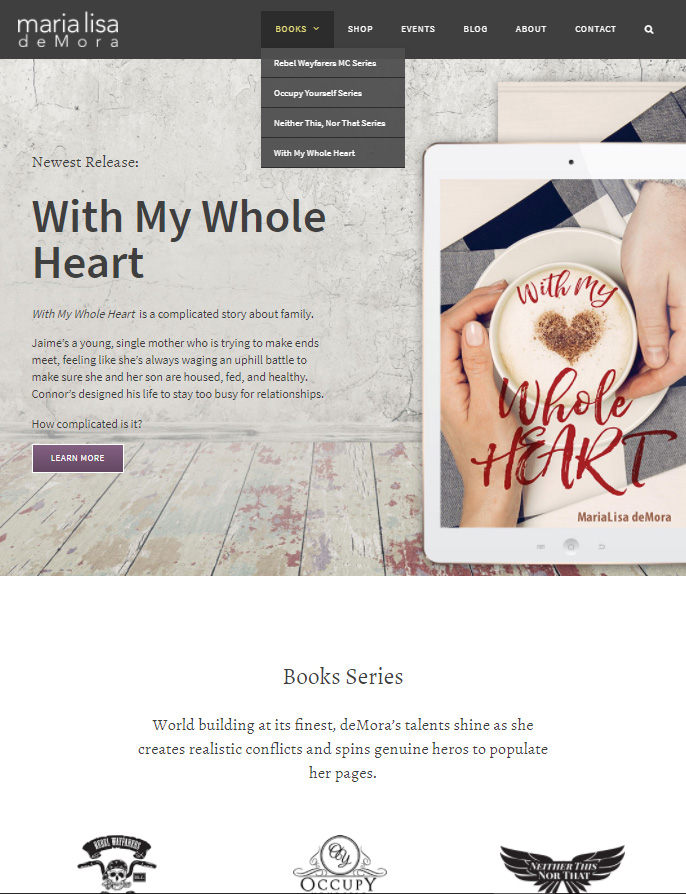 An improved design with simple navigation will make it easy for you to find out more about your favorite series, track upcoming appearances, read all about new book announcements, and explore additional material such as recipes, song lyrics, musical playlists, and more.
Combining elegance and functionality
Once I realized I had outgrown my old website, I approached the idea of a redesign with an eye towards solving three problems:
A need to support multiple series as well as standalone books
Reader's ease of access to support materials and details
Simplicity of updating in order to keep the site packed with timely info
I partnered with the lovely folks at Rare Bird for the design, and they certainly delivered! I love the new look and flow of the site, and they were able to help me untangle every aspect of what was necessary for maintenance. Then, I paired up with FusionForge Consultants to populate the shiny new database with all the info my readers would need. Let me know what you think!