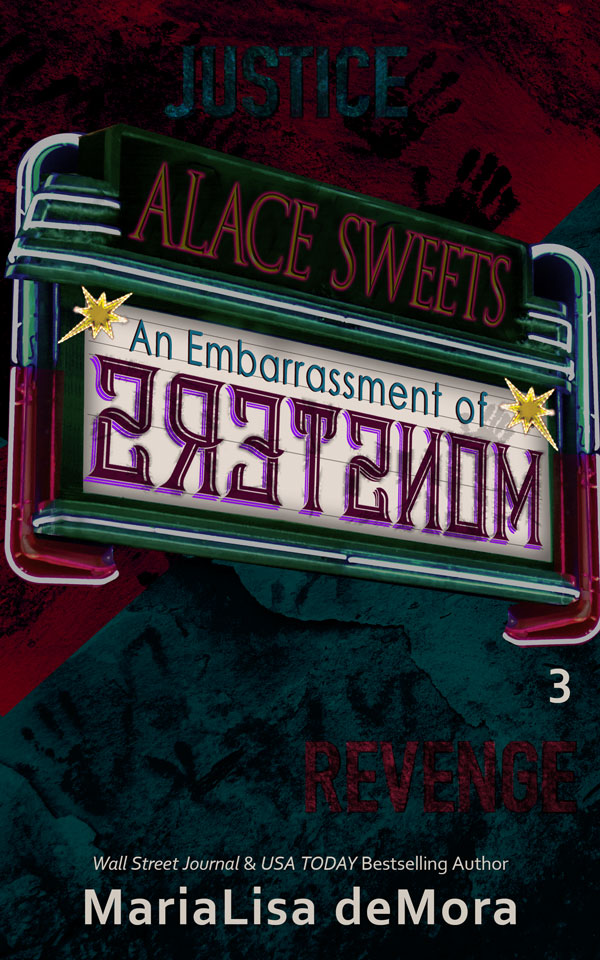 PURCHASE:
An Embarrassment of Monsters
Alace Sweets, Book Three
Owen Marcus has been damaged in the most magnificent ways.
When a naked, beaten boy stumbles into his campground in the Pine Barrens, Owen doesn't stop to think. His instincts are to comfort and protect, and he does—then the boy mentions a name, tells a story, and asks for his help. In an instant, Owen is granted a mission he can't turn down: save the boy's sister, shut down a child trafficker, yet somehow manage to bar his heart from being broken yet again.
Recent events conspire to throw Owen back into the devastating mindset he occupied years ago, when he returned home from a covert mission to find his only daughter the target of killers. The rage and grief he felt over her abduction, torture, and murder have transformed the man he was into the skilled and ruthless hunter he's become. The sense of helplessness any parent would feel was exacerbated by his overwhelming guilt. "If only" haunted his every breath, and he'd been on a self-destructive path until he'd found a more viable outlet: seeking out those who prey on the most innocent of victims and delivering justice. Now he works as a team alongside one of the most talented retributionists in the business—Alace Sweets.
In the midst of evil among us, Owen knows he and Alace are counted as monsters. But it is here he hopes to be redeemed.