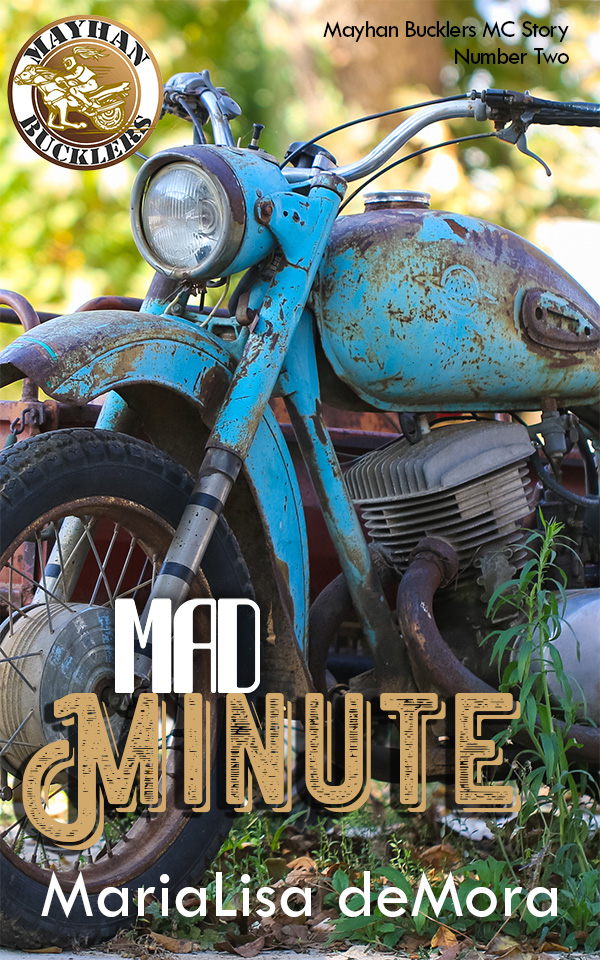 PURCHASE:
Mad Minute
Mayhan Bucklers MC, Book Two
Nathan Smith enlisted in the military with a goal: to provide for his new wife. As his family grew, he pushed to become everything both his loved ones and his country needed. One bomb blast tore through those dreams, shredding the night, his leg, and his life, leaving everything in disarray. Dealing with the aftereffects of so much loss, his pain and anger drove away the things that mattered most, leaving him lost and alone.
His friend Kirby approached him with a proposal impossible to turn down. Come to the tiny town of Mayhan, Texas, and become a cornerstone of an innovative veteran reintegration program.
Challenge accepted.