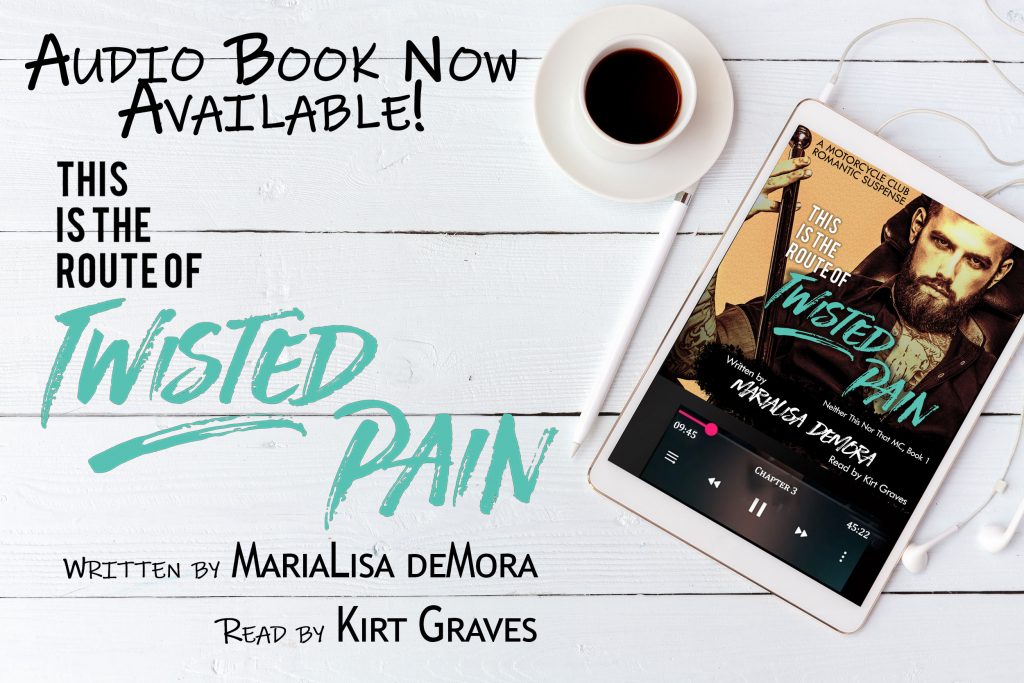 Oh, man. I've wanted to do audio books for a while but for various reasons it just wasn't the right time. Well, I'm here to tell you that 2019 is my year for audio. One book is live now, and four more are planned before the end of the year. I reached out to a fabulous narrator that I adore, and he agreed to the projects, so the wonderful Kirt Graves (www.kirtreads.com) is reading my Neither This Nor That book series. This is literally another "pinch myself" moment, because the man's interpretation of my characters is so spot-on it's freakin' unreal. Love, love, LOVE.
This is the Route of Twisted Pain
The unabridged story can be purchased at the following retailers:
Audible: http://bit.ly/Audible-TwistedPain-audio
Apple: http://bit.ly/Apple-TwistedPain-audio
Nook: http://bit.ly/Nook-TwistedPain-audio
Google Play: http://bit.ly/Google-TwistedPain-audio
Scribd: http://bit.ly/Scribd-TwistedPain-audio
It is also available for your local library to license for patrons. Just ask them. I'm loving all the library rentals I've seen so far!