Trapped by Fate on Reckless Roads
Book #3 in the Neither This, Nor That MC series
Releases Jan 21, 2019
Thank you to the gloriously talented Christina Schellhous of Invicta's Art Photography for this gorgeous image. It perfectly captures the essence of Retro, Jerry Rogers. A big gracias to the ever wonderful Debera Kuntz, who took perfection and then somehow, someway improved on it with her design!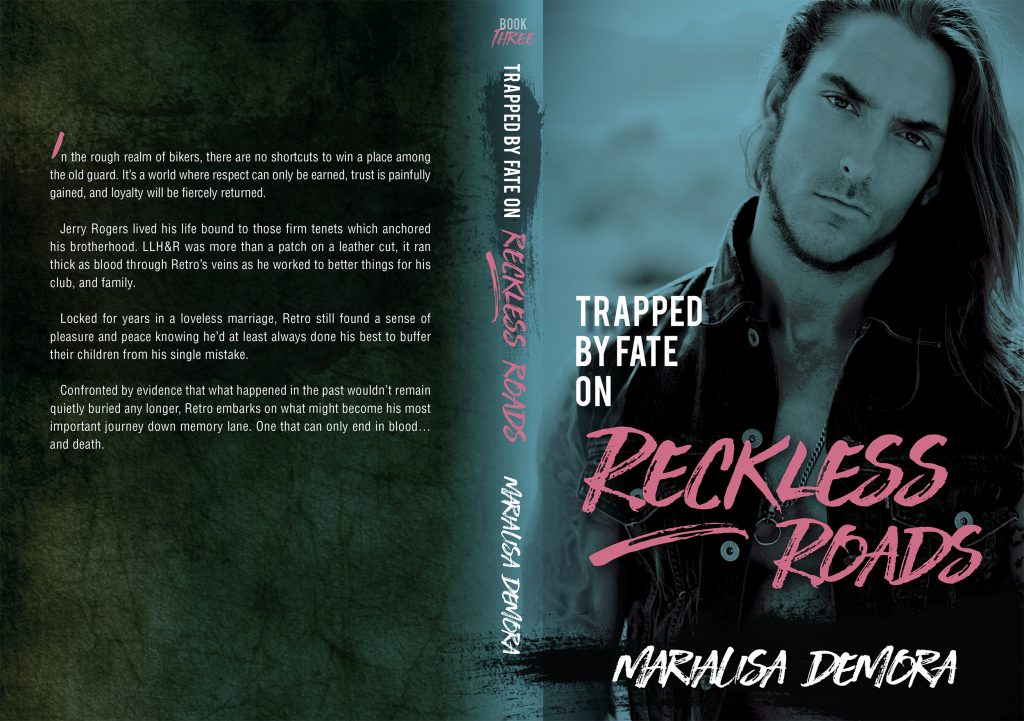 Trapped by Fate on Reckless Roads
In the rough realm of bikers, there are no shortcuts to win a place among the old guard. It's a world where respect can only be earned, trust is painfully gained, and loyalty will be fiercely returned.
Jerry Rogers lived his life bound to those firm tenets which anchored his brotherhood. LLH&R was more than a patch on a leather cut, it ran thick as blood through Retro's veins as he worked to better things for his club, and family.
Locked for years in a loveless marriage, Retro still found a sense of pleasure and peace knowing he'd at least always done his best to buffer their children from his single mistake.
Confronted by evidence that what happened in the past wouldn't remain quietly buried any longer, Retro embarks on what might become his most important journey down memory lane. One that can only end in blood…and death.
"Do the right thing when no one is looking."
~Vickie Milazzo