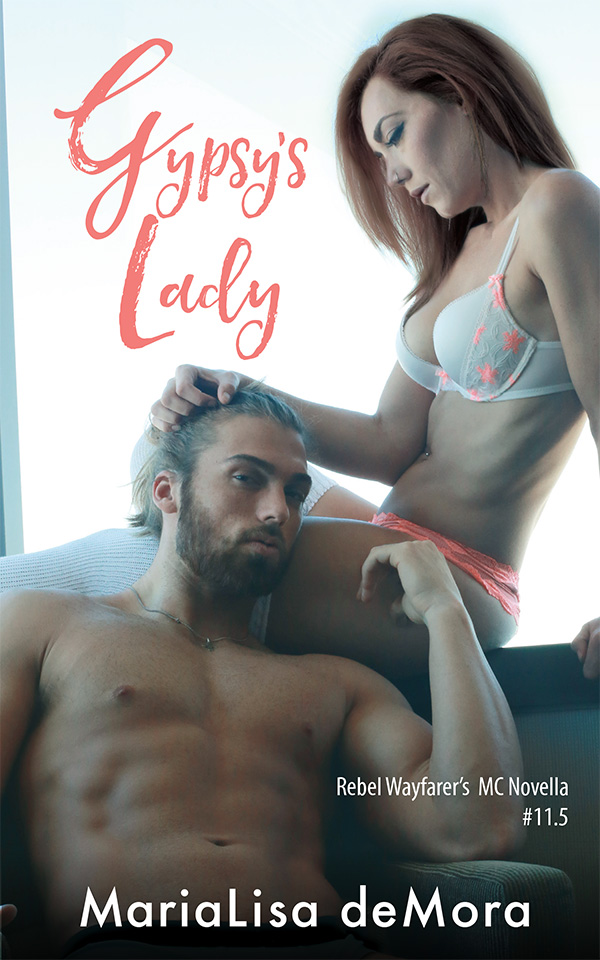 PURCHASE:
Gypsy's Lady
Rebel Wayfarers MC, Book 11.5
Gypsy had lost faith in his fellow man and was drifting through life when he found the Rebel Wayfarers MC. Having forever been a stranger to love, he was stunned when it beckoned to him from a darkened room in faraway Oz. The route to hold the woman of his dreams might be turbulent, but now that he's found her, he's determined to keep her…no matter the cost.
Douglas Tatum was a decorated police officer and considered himself a community servant loyal to the shield … back before he lost the faith. Betrayed by a man he considered a brother, he cut all ties with his past existence, drifting until he found a home with the Rebel Wayfarers MC, and their president, Mason. With renewed purpose, Gypsy, as he's now known, threw himself into building a new life, earning his way into a trusted position in the club.
Dispatched overseas to help fulfill a club debt, Gypsy didn't expect to find his destiny under an unfamiliar canopy of stars. It took just a single trembling glance for the dark-haired, blue-eyed beauty to own his heart.
Kelsey had spent months in captivity, serving men's sadistic whims. Endless days of living moment to moment, in darkness and pain, she had given up hope of escape until Gypsy walked through the door. With one word from him, her heart settled in her chest, and she knew she was safe. From that moment he had taken control, dispatching her enemies and her nightmares, giving her a chance to be fearless for the first time she could remember.
Now fate has thrown them another curve, and they'll have to partner with an unlikely crew to help save another girl.