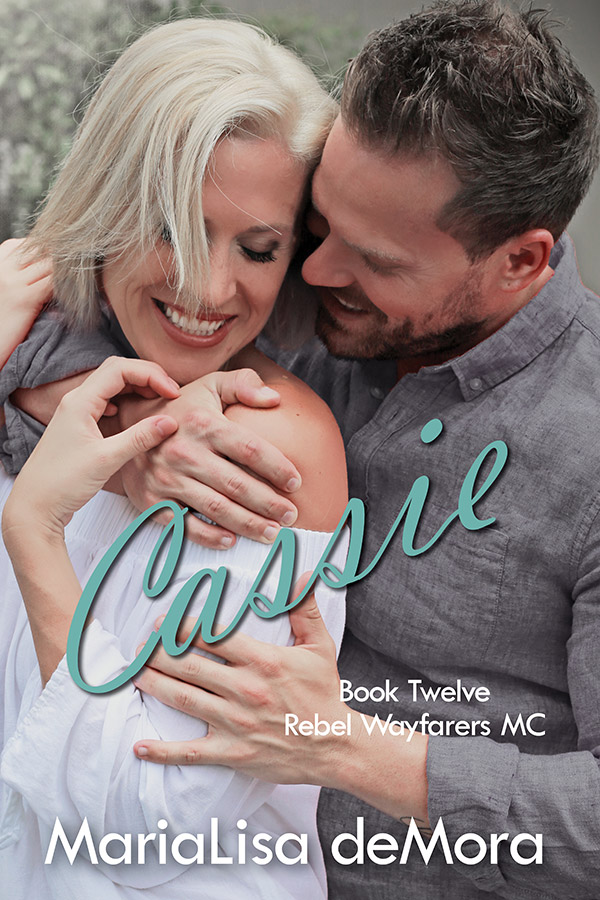 PURCHASE:
Cassie
Rebel Wayfarers MC, Book Twelve
For years, agoraphobic Cassandra Williamson has struggled to keep her world from collapsing entirely by pushing to do things that bring her pleasure, even as they carry fear. Acquiring art is one outlet she doggedly pursues, determined to bring compelling pieces into her life, even at the cost of nerve-racking visits to crowded gallery showings.
A long-time admirer of reclusive artist Isaiah Rogers, Cassie has made a point to snap up what she can of the increasingly rare pieces of artwork the biker-turned-painter makes publicly available. Any evening spent at one of his showings becomes a longed-for escape from her ever-narrowing world. The thing with these showings though, is to see…you must also be seen.
After organizing a meeting with the pretty, blonde art-lover Hoss found so intriguing, his emotions are stirred for the first time in years by a curiosity that feels inexplicably more. He's been alone for such a long time, could this be his chance to find love again?
Even with many enemies defeated, life in an outlaw MC is never easy, or safe, and Hoss is forced to make a choice: His happiness, or perhaps her very life.