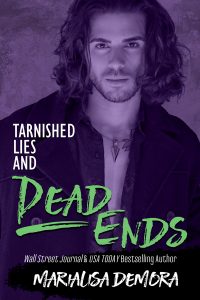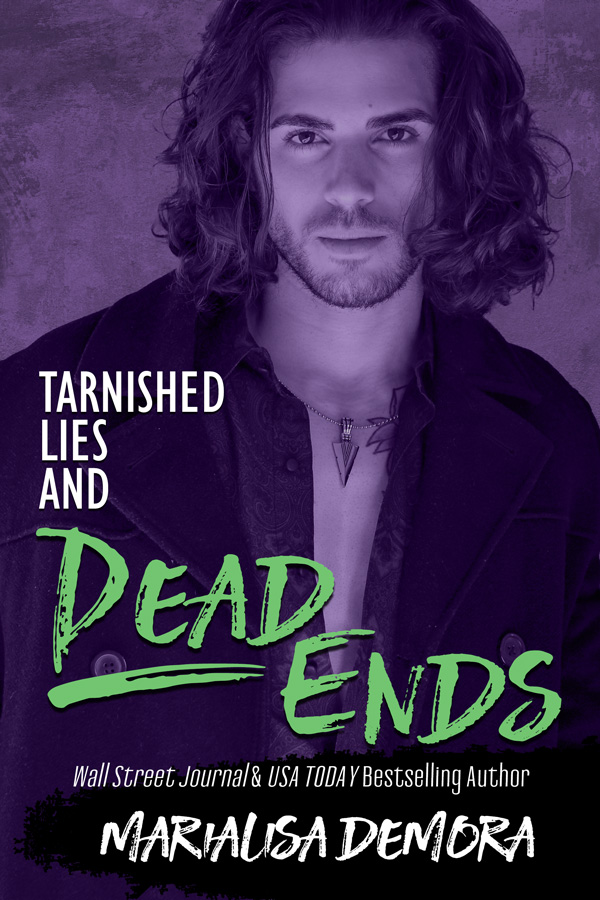 EBOOK & PRINT: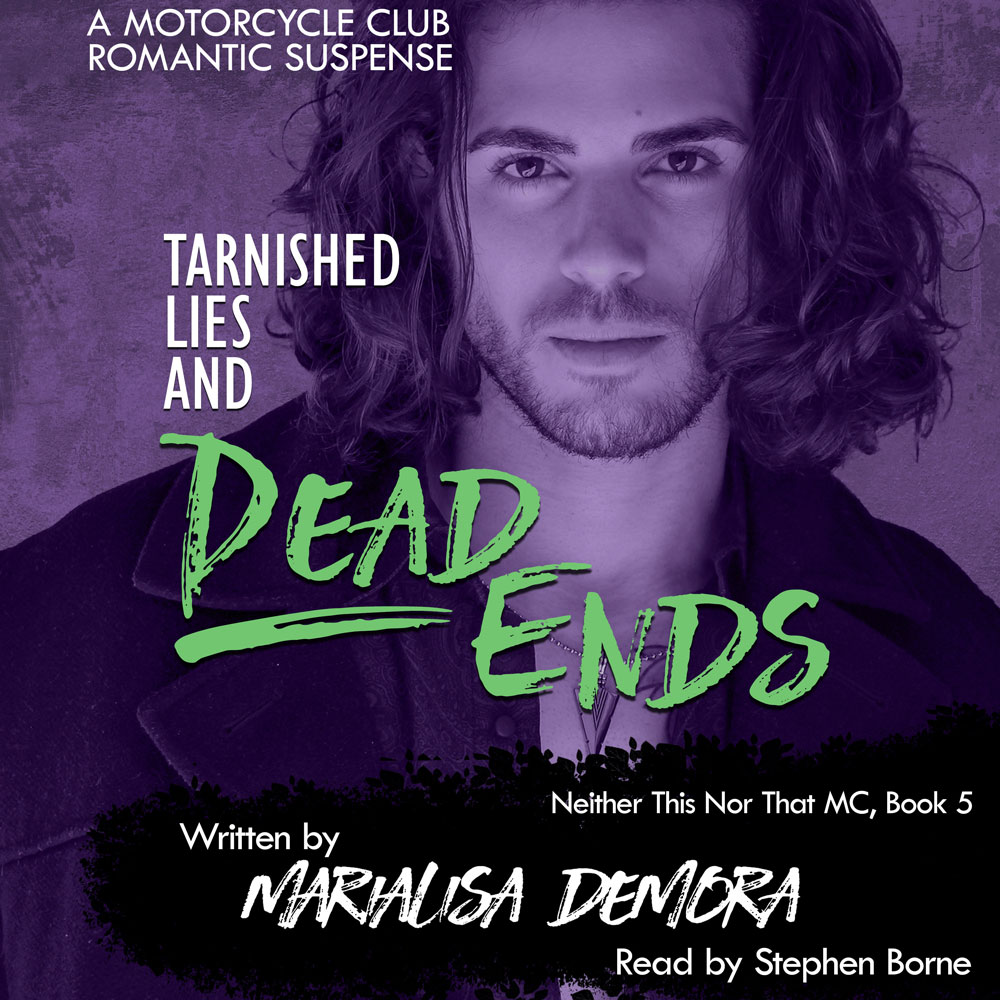 AUDIO BOOK:
Now available in audio! Scroll down for links.
Tarnished Lies and Dead Ends
Neither This Nor That MC, Book Five
Wildman learned a long time ago that trust in others wasn't healthy and might not lend itself to a long life. Blind trust gave a man false confidence and could get a man dead. His first experience in a club told him only a twist of fate would determine if that ending came quick—or slow. It took being brought into the Incoherent MC to overcome his beliefs, and he came to learn that his patch brothers of the IMC were his only allies. Then, in an instant, everything changed. A flash of lightning, shadows on a wall, blood on his fists—and a beautiful woman on her knees. His life would never be the same.
Justine LaPorte had been born MC royalty. Daughter of Justice Morgan, sister of Davis Mason, she thought she'd fought free long ago. Justine had focused on carving her own path, becoming the antithesis of everything any MC stood for—including her brother's beloved Rebel Wayfarers—carrying her federal badge with pride. Then a federal investigation puts her in harm's way, and she finds herself deeply embroiled in club politics when she's rescued by an officer from Incoherent. The IMC is a southern club at odds with all of the organizations in her past. Just her luck, that man who did the rescuing? He has the potential to fulfill all her desires, in and out of bed.
Expanded from retired short story, Thunderstruck.