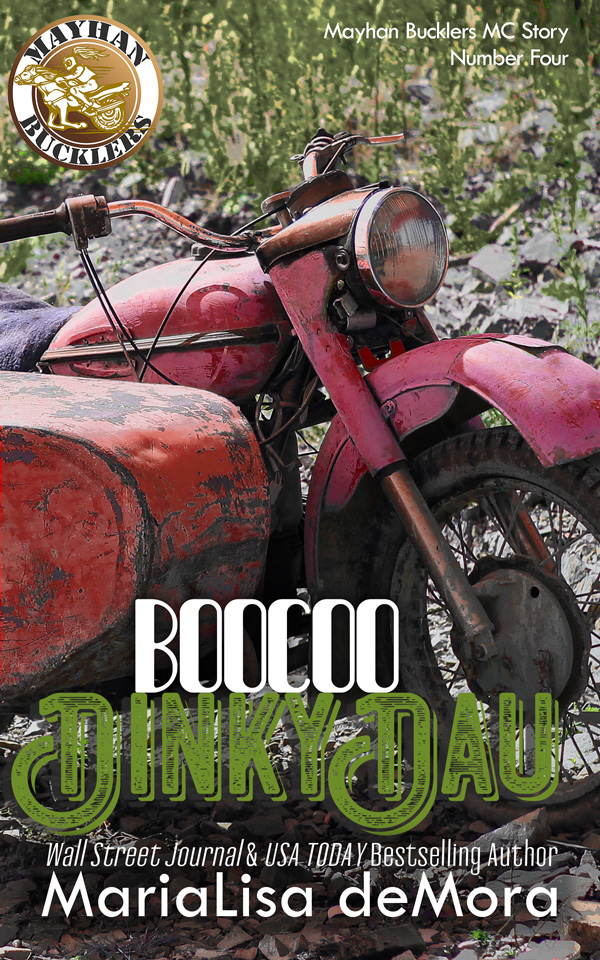 PURCHASE:
Boocoo Dinky Dau
Mayhan Bucklers MC, Book Four
The fourth installment in the Mayhan Bucklers MC romance series. A charming tale of love and acceptance in a steamy-sweet May / December MM romance story.
Brian "Brain" Nelson has been in the MBMC since Oscar and Kirby recruited him for the resurrected club. Like so many of the members, Brain struggles with demons left from his time in the military. His PTSD and traumatic brain injury symptoms are relentless and plague every aspect of his life with anger, taunting flashes of forgotten moments, and despair.
Clark Donaldson is an old-timer, a member of the original Mayhan Bucklers MC founded by Kirby's and Oscar's grandfather in the aftermath of the brutal Vietnam War. Old Boots has got a thing or two to teach these cherries who want to think they've invented the strain and pain of life after the service.
Brain might be an FNG when it comes to the club, but he's got a lesson or two for Old Boots, too. Welcome to charm school, old man.