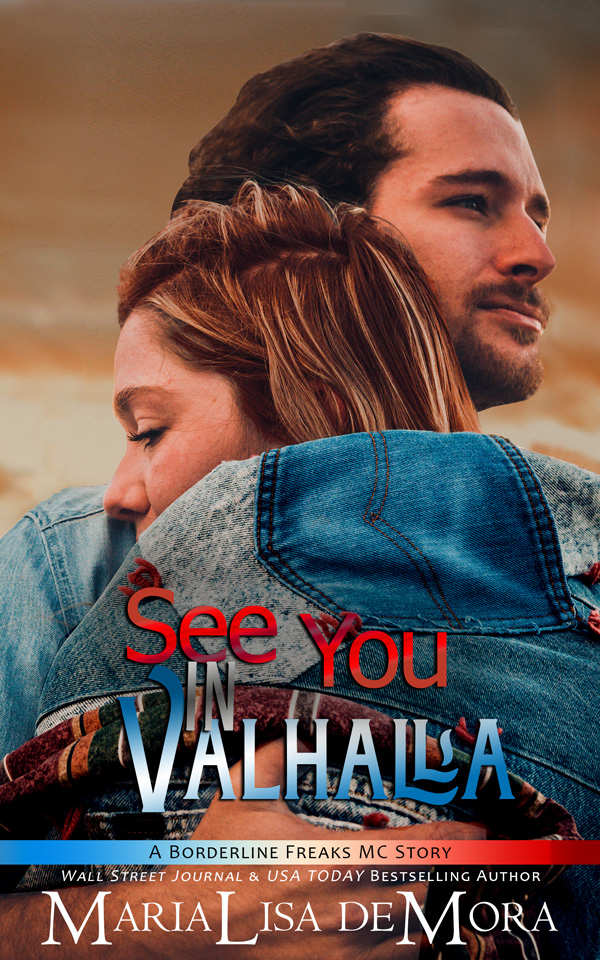 PURCHASE:
See You in Valhalla
Borderline Freaks MC, Book Four
This is Angelo Dobbs' worst nightmare. A good man lies dead, and with the Borderline Freaks MC's president and founding member gone, the leadership position within the club falls to him.
It's not that he can't manage the easy task of leading a group of good men; he would just have preferred to stay a little farther out of the spotlight. But when his brothers issue the call, he answers.
Carly Gibson, daughter of his dead friend, is an unexpected—but not unwelcome—complication for his new role. She's the most intriguing woman he's ever met, capable and filled with a strength of character. He finds himself instinctively drawn to her. Could he have found the woman meant to complete him, finally?
Over the past couple of years, Dobbs—Neptune to the men of the BFMC—has watched as his closest friends found their soulmates. Now, their women are an integral part of the club. When they and Carly are threatened, Neptune will do anything to ensure their safety—and, just maybe, his future.