A Kiss to Keep You, Rebel Wayfarers MC (novella #9.25), paperback, signed
0000014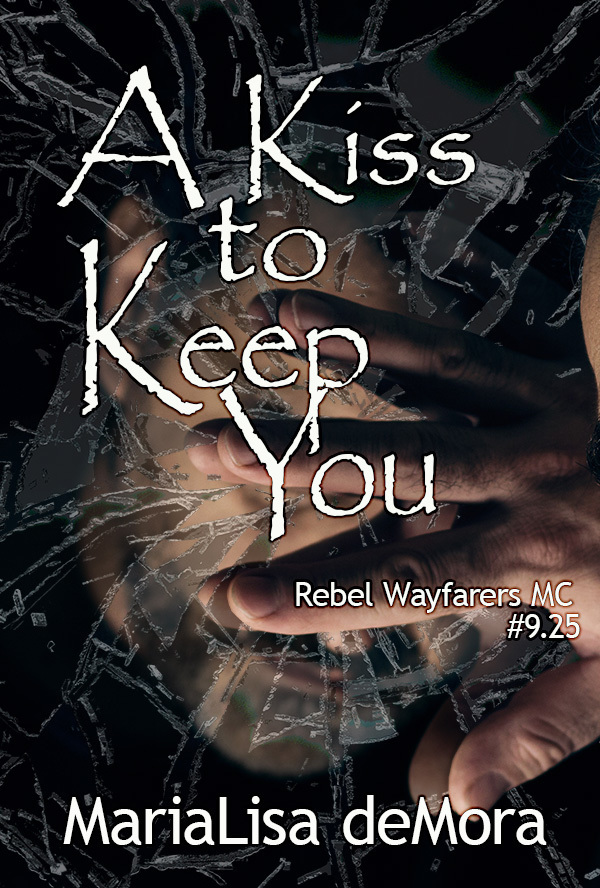 Purchase a signed paperback copy of A Kiss to Keep You, novella #9.25 in the Rebel Wayfarers MC book series.

Love will find a way, and for Brute and Bexley it comes to life standing under the bright lights of a grocery store aisle. 'A Kiss to Keep You' is a short, sweet, happily ever after story that you are going to adore.

Richard Monte had it all. A satisfying career in the military, where he took pride in serving his country. He had close friends, good ones, and a goddaughter he doted on. His life was filled with riches, and looked to stay that way for the foreseeable future. All of that was stripped away in an instant, destroyed along with his face in the flash and explosion of a roadside bomb. Struggling to find his way in a new world, one where his very appearance is cause for fear and dismay, he stumbles upon a woman who seems to see beyond the surface, a curvy blonde named Bexley. Her reaction to him is so different, and she offers him an unexpected taste of beauty from her sweetly upturned lips. They seem destined to be together, but a rising danger in a far western state threatens everything he's worked to build. Not without her own demons, Bexley has to fight overwhelming odds to hold onto the man she's come to love.

All that we see or seem,
Is but a dream within a dream. – Edgar Allen Poe
Series Name:Rebel Wayfarers MC
Book Order in Series:9.25
Pages:177
Size:5x8